WHITTON
home of Ashwater
A few glimpses of the glorious suburb nestling between (but far enough away
from) Twickenham and Hounslow.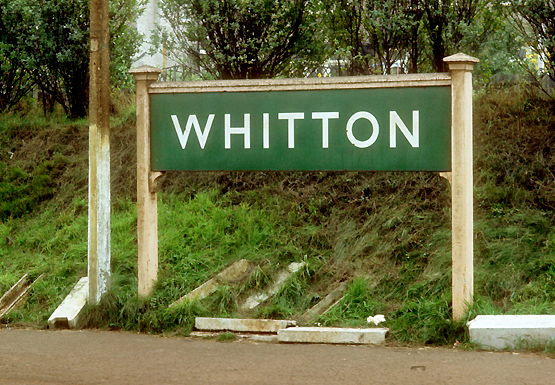 This is our station's name, in the colours of the old Southern Railway. Our trains
are now run by South Western Railway, but they don't run trains, only services.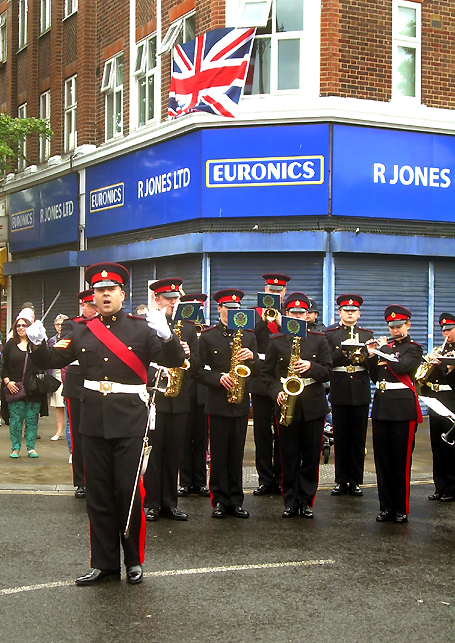 There is a good community spirit in Whitton, helped by the Whitton Business Association.
The occasion pictured here was a street party for the Queen's birthday. Here
the band from nearby famous Kneller Hall plays for the crowd in front of the electrical shop owned by
the Jones's, who have been in the High Street since the 1940s.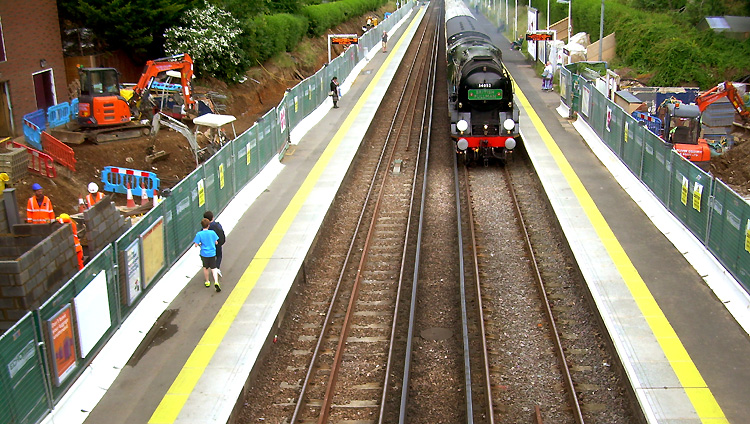 This is Whitton Station in June 2016 when the station was being redeveloped.
And this is the station two years on. At least there's a bit of shelter, if not much elegance!