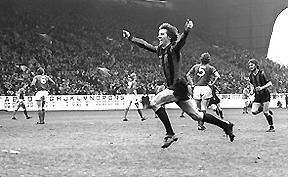 DATA INFORMATION
Many of you will be aware of the new laws regarding the storage and transmission of personal information which came into practice on 25th May. Under the data privacy laws, you have a right to request access to, change or object to processing of your personal data.
Although of course this applies almost entirely to marketing communications, even a small enterprise like Ashwater Press would like to inform you of the set of rules we have in place.
We assume that all of you who have kindly taken our books and publications have given us permission to contact you using email. If this is not the case, please let us know.
All email communications with you as a mailing list group are always done utilising the 'blind' (:bcc) function, which prevents the sharing of email addresses between members, and should prevent acquisition by any third parties.
We maintain a central database of subscribers. This contains only: title, name, postal address (including post code), some mobile numbers, email address(es) and a list of books and publications you have kindly taken from us.
We hold no financial information about customers at all. Any orders that are taken over the phone by us using credit or debit card details have this information shredded the same day.
This central Excel database is held on a USB stick which is removed and stored safely away from the PC at night. The Excel database is password protected by a strong 16-digit password. This password is known only to the two Ashwater principals.
The communications to you are via Microsoft Outlook and your email address is stored in the contacts. The PC is also strongly password protected known only to one person. The PC is shut down and stored every night. The PC has strong firewall capabilities and employs a professional version of AVG to limit as far as humanly possible virus or hacking issues.
We never pass any of your details on to other Ashwater customers and never to any third parties. Naturally, we do not sell your data.
If you have any questions or concerns regarding any of the above, please don't hesitate to contact us.
Thank you.